Thinking of moving in the new year?
The start of a new year brings new beginnings and a fresh start, and many people choose to kick off the year by moving to a new home. Whether it's a new job opportunity, a growing family, or a desire for a change of scenery, moving in the new year can be an exciting and rewarding experience.
Time to declutter
One of the biggest benefits of moving in the new year is the opportunity to start fresh and declutter. As we head into the new year, it's a great time to take stock of your belongings and get rid of anything that you no longer need or use. This not only makes the moving process easier, but it also helps to create a sense of organization and clarity in your new home.
Moving deals
Another benefit of moving in the new year is that it can be a great time to take advantage of moving specials and deals. Many moving companies offer discounts and promotions to help kick off the new year and make moving more affordable. By taking advantage of these deals, you can save money on your move and use it to invest in new furniture or home improvement projects for your new home.
Planning ahead
The new year also tends to be a busy time for movers, which means that it's important to plan ahead and book your move early. By booking your move well in advance, you can ensure that you have the best selection of moving dates and avoid any last-minute stress.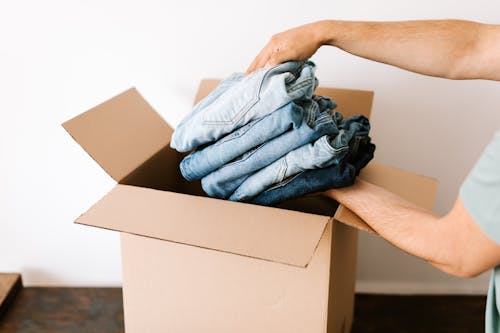 Organize and plan
To make sure your move goes as smoothly as possible, it's also a good idea to get organized and make a plan. This can include tasks such as making a moving checklist, purging unwanted items, and making a detailed inventory of your belongings. By staying organized and on top of things, you'll be able to ensure that your move goes smoothly and that you're settled into your new home as quickly as possible.
---
Conclusion
At Top Dog Movers, we understand that moving in the new year can be a stressful and overwhelming experience. That's why our team of professional movers are dedicated to providing you with the highest level of service and care. We are fully licensed and insured, and we are committed to making your move as stress-free as possible. We offer a wide range of moving services, including packing, loading, transportation, and unloading, so you can have a peace of mind. Contact us today to schedule your move and let us help you start the new year off on the right foot.