What is Third Party Logistics?
A third party logistics provider is a company that handles the transportation, storage and other necessary functions of a supply chain. In this article we will look at what it means to be a third party logistics provider and how they can help you save money and time on your shipping operations.
What is a Third Party Logistics Provider (3PL)?
A Third Party Logistics Provider (3PL) is a company that provides warehousing, transportation and logistics services to other businesses. 3PLs are used by companies that don't have the resources to handle these tasks themselves. An example of this would be a retailer who needs to store products in a warehouse before they're shipped out to customers, but doesn't have enough space at their own location. The retailer can outsource this function by hiring a 3PL who specializes in warehousing solutions for retailers. 3PLs can handle a variety of shipping operations, including:
Warehousing and inventory management
Transportation services like trucking and rail freight
Logistics support such as IT systems implementation
Fulfillment services such as order processing and distribution -Packaging and labeling service
Advantages of Outsourcing to a 3PL
Outsourcing to a third party logistics provider can be advantageous for your business in several ways.
Cost reduction: 3PLs can reduce the costs associated with storing, transporting and distributing goods by handling these functions on your behalf. They may also help you negotiate better deals with carriers or other vendors to save money on shipping and freight costs.
Time reduction: Third-party logistics providers offer 24/7 access to their services and can often deliver products faster than traditional distribution methods would allow. This means that you can receive products more quickly, which means less money spent waiting around for shipments instead of working on other projects that are more profitable for your company.
Efficiency improvement: Outsourcing warehousing and distribution operations allows companies to focus their efforts on core competencies while outsourcing processes such as inventory management and transportation management activities, which increases efficiency across all aspects of operations including sales growth, customer satisfaction (because orders are delivered promptly), and supplier relationships.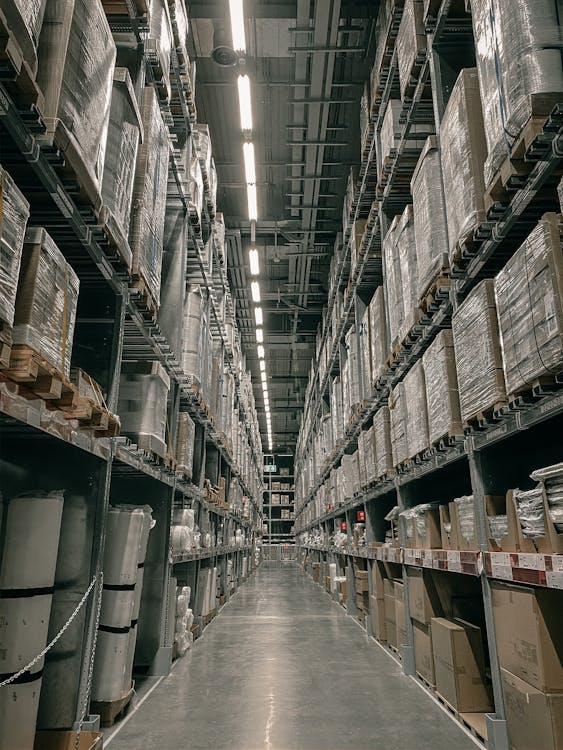 Choosing the Right 3PL Provider
Choosing a 3PL provider is an important decision that can impact the profitability of your business. A good 3PL provider will help you grow your business by improving customer service and reducing costs, so it's important to make sure you're choosing the right one.
Here are some things to consider when looking for a 3PL provider:
Look for a company that will add value to your business. Find out if they have resources or expertise that can help build your company's brand, improve customer service and/or reduce costs.
Choose a provider capable of handling your volume. As with any other vendor relationship, look at how much volume they're able to handle before making them into one of yours—and expect some trial-and-error along the way!
Find a company that will work with you. Look for a provider who is willing to take the time to get to know your business and its needs. Find one that can offer solutions instead of just providing space or materials.
Look at customer reviews. Check to see what other customers have said about working with this company and whether or not they're still around today! If you find that most of the reviews are negative, keep looking.
---
Conclusion
Outsourcing your logistics to a third party is a great way to save time, money and resources. If you have the opportunity to outsource your shipping and storage needs, take it! You can then focus on growing your company while outsourcing all of these headaches. Top Dog Movers not only services our residential community, but our business community as well. Through Cross-Docking and Third Party Logistics, allow Top Dog Movers to help take some weight off of your business's shoulders.